Tailored Room System Solution for your individual needs
Video Conferencings are more innovative and agile than ever before. Our Room System as a Service (RSaaS) is a comprehensive services suite which combines hardware and services in one single bundle improving efficiency and cost predictability with low upfront costs. With RSaaS customer can start their conferencing journey with a subscription-based model without hassle and right away - this saves money and time, while increasing productivity and employee satisfaction! IT buyers can now shift from a capital expenditures model to an operational expenditures while gaining full flexibility on contract duration. We equip your company with the right Room System hardware, as unique as your business, from Envisioning to Build and Managed Service.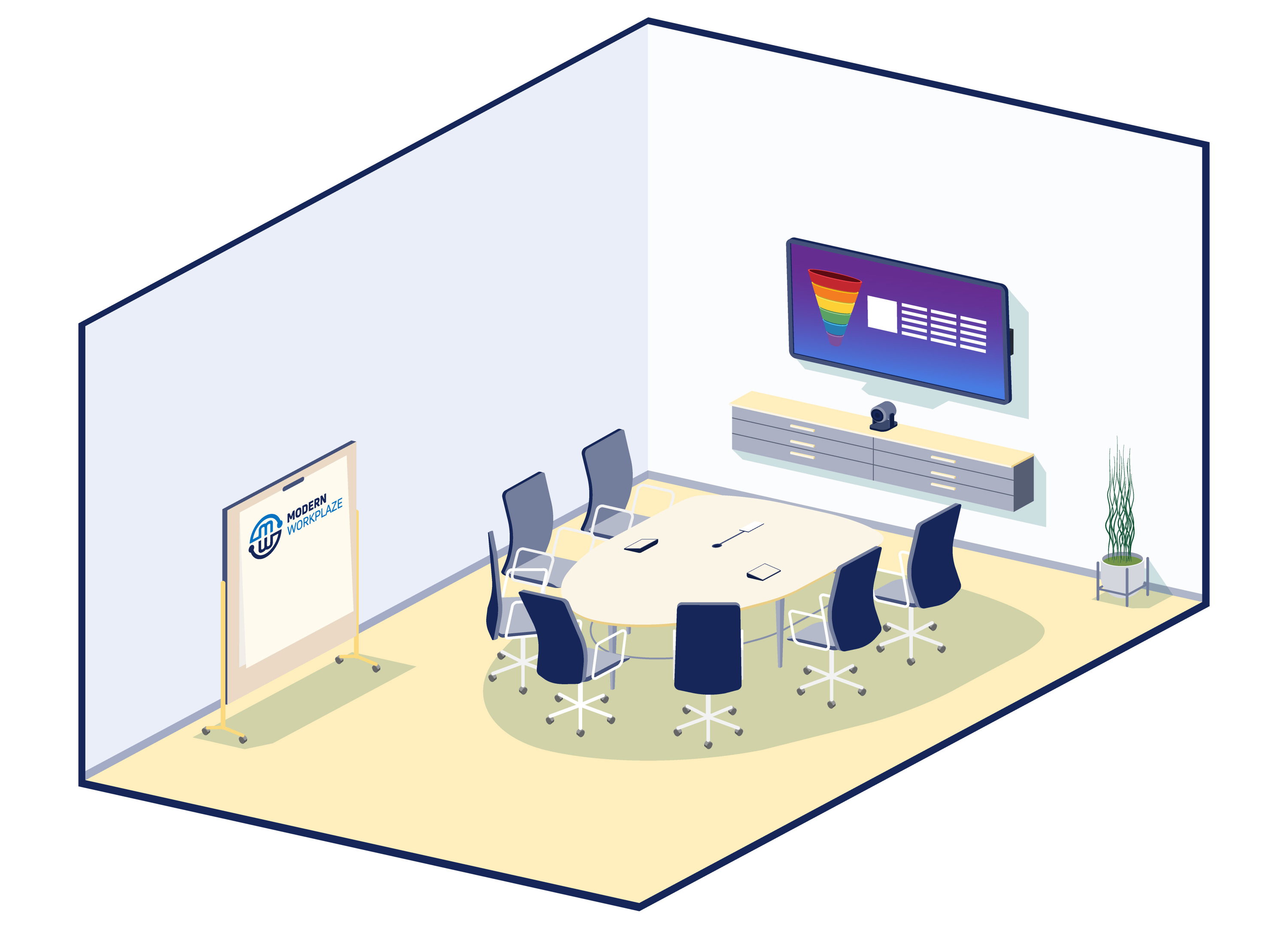 Your advantages at a glance
Multiple payment options based on contract duration and number of locations while offering a flexible and predictable price per room/month.

Management and Coordination of service resources and hardware vendors to accelerate your Room System End-to-End Projects.
Enjoy better uptime with our 24/5 or 24/7 managed service for your Room System with remote troubleshooting and remediation support around the globe.

Your Meeting - Your Room System